November 10, 2017
According to Overdrive
Ahead of its launch, images of Suzuki Intruder 150 leaked
Nearly a week before motorcycle manufacturer Suzuki India is scheduled to launch its all-new Intruder 150 its images have leaked online. The leaked images are of its brochure.
Suzuki Intruder 150 is a cruiser motorcycle that might take on the likes of the Bajaj Avenger 150. Suzuki dealerships in India have already started accepting bookings for the all-new Intruder 150 and deliveries are expected to begin soon after its launch. The Suzuki Intruder 150 is expected to be priced around Rs 1 lakh.
Pages of the leaked brochure. Source: BikeAdvice/Overdrive
The bike takes its design inspiration from its global sister sold in the international market. The Suzuki Intruder 150 gets LED projector headlight, aerodynamic fuel tank and LED tail light.
Despite that the brochure images are not clear, one can make out that the bike has got a generous bodywork that looks gaudy. Similar to the bikes of Gixxer series, the bike has got a twin-port exhaust.
The original Suzuki Intruder sold in the international market. Source: Overdrive
the bike is believed to be powered by a 154.9cc single-cylinder unit same as in the Gixxer range. The power and torque out of this motor are 14.8PS and 14Nm respectively.
However, for the new Intruder 150, Suzuki India could look at tweaking the performance to make it more suitable for highways.
The brochure of the Suzuki Intruder 150, importantly, mentions of ABS as a safety feature. Similar to the Gixxer series, it is being assumed that the Intruder 150 too might feature ABS in the top-spec variant. However, a clear picture will be available only after the launch on
Posted by: lisaere at 04:30 AM | No Comments | Add Comment
Post contains 281 words, total size 2 kb.
August 15, 2016
Romantic city, Paris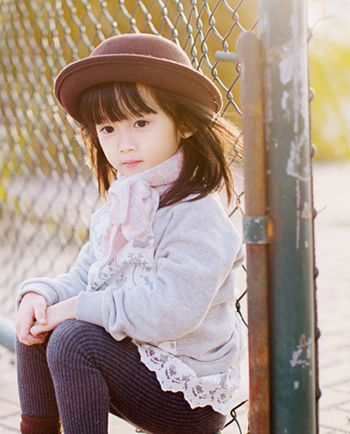 Ah, beautiful paris. for centuries this city has attracted the admiration of the world. the allure and charm of paris captivate all who visit there.
  Where can you discover the charm of paris for yourself? is it in the legacy of all the french rulers who worked to beautify their beloved city? is it in the famous castles, palaces, statues and monuments, such as the eiffel tower? can you find it in the world-class museums, such as the louvre? perhaps paris' allure lies in the zest and style of the parisians.
  When you visit paris, you don't have to spend all of your time visiting museums and monuments. they are certainly worthy of your time, but ignore them for a day. first take some time to look around and experience life in paris. you'll find it charming.
  Take a stroll along the seine river. browse through the art vendors, colorful paintings. peek through delicate iron gates at the well-kept gardens. watch closely for the french attention to detail that has made france synonymous with good taste. you will see it in the design of a doorway or arch and in the little fountains and quaint balconies. no matter where you look, you will find everyday objects transformed into works by art.
  Spend some time in a quiet park relaxing on an old bench. lie on your back on the green grass. when you need refreshment, try coffee and pastries at a sidewalk cafe. strike up a conversation with a parisian. this isn't always easy, though. with such a large international population living in paris, true natives are hard to find these days.
  As evening comes to paris, enchantment rises with the mist over the riverfront. you may hear music from an outdoor concert nearby: classical, jazz, opera or chansons, those french folk songs. parisians love their music. the starry sky is their auditorium. you can also hear concerts in the chateaux and cathedrals. in paris the music never ends.
  Don't miss the highlight of paris evening: eating out. parisians are proud of their cuisine. and rightly so; it's world famous. gourmet dining is one of the indispensable joys of living. you need a special guidebook to help you choose one of the hundreds of excellent restaurants. the capital of france boasts every regional specialty, cheese and wine the country has to offer. if you don't know what to order, ask for the suggested menu. the chef likes to showcase his best dishes there. remember, you haven't tasted the true flavor of france until you've dined at a french restaurant in paris.
Posted by: lisaere at 07:37 AM | No Comments | Add Comment
Post contains 434 words, total size 3 kb.
June 23, 2016
Hit the trail
A hike was the perfect order of the day. The boys were excited about the idea. It would be a good workout and it would be good to be together.
We planned to leave immediately after lunch
aspire atlantis
. I noticed Daniel, who will be ten in November, and Wes, who will be seven in December, scramble for their gear. They had spent the morning pouring over outdoor outfitter catalogs looking at sophisticated equipment that would be sufficient to thru-hike the Appalachian Trail.
I thought back over the years to the hours I spent with my official Boy Scout handbook. I was disgusted to remember that I spent more time reading about nature than I spent experiencing it. That's when I said, "Guys, let's just use the daypacks we have and take a nice hike this afternoon." They say the smallest deed is better than the grandest intention. The boys heartily agreed.
Immediately after lunch we made for the trailhead. Chuck joined us and led the expedition. The little guys fell in on the trail ahead of me with their full daypacks, slouch hats, and bottles filled with water. They soon found walking sticks. I laughed as I watched Wes lurching along the trail ahead of me struggling with all his gear. He shuffled along behind his brothers careful not to drop behind. Not a syllable of complaint escaped his lips.
We climbed to the crest of a hill up earthen stairs built into the hillside. Finally, I asked Wes if I could carry the pack for a while. He smiled quietly and handed the thing to me.
The guys hiked quietly trying to "leave no trace
Unique Beauty
." The air was sweet with the scent of autumn. Goldenrod nodded yellow along the trial. We crossed a footbridge over a stream that ran among small boulders. At one point, we came to the edge of the wood overlooking acres of corn ripening in an undulating field.
I kept Wes's pack and finally asked him, "What's in the pack, Wes?" "A calculator," he said. I thought I misunderstood him. I thought maybe trail mix, some apples, or maybe even some jerky would be good things to put in the pack. Maybe he packed a field guide, field glasses, or the writings of Thoreau. Any of these would have made sense, but Wes said, "A calculator."
"What else did you put in here, Wes?"
"That's all."
"It's kinda heavy, Buddy. Did you put some books in here, too?" "No, just the calculator."
He insisted the only thing the pack contained was a calculator. Then it hit me what he meant by a calculator. He was talking about the huge desktop adding machine that had been underfoot at home for the last few weeks! It was complete with a power cord and a roll of paper. I was trekking the wide outdoors with an adding machine in my backpack.
"Why did you put an adding machine in your pack?"
"I just wanted something in my pack," he said.
Kids are fun and full of surprises. I chuckle within every time I think of it and I am reminded what a priceless thing it is to have a little boy to hike with
alinamin
.
It's better to live than waste your precious life watching other people pretend to live on television.
more...
Posted by: lisaere at 02:42 AM | No Comments | Add Comment
Post contains 638 words, total size 4 kb.
April 01, 2016
10 Definitions Of Success – How To Be Successful
We often hear the word success
ageLOC Me
, at which point we immediately think of the things we'd like to do and the money we'd love to have. We objectify "success" as a resounding proclamation of human achievement – a triumphant peak in the dynamics of personal fulfillment.
However, if your reading this article, then chances are you probably know it as an ideal reality hovering beyond reach. So how, then, do we reach it?
The bottom line is this: there are a lot of "successful" people in the world, but there are far more unsuccessful people. If you want to become one of the few who achieves success, then you must first understand the true scope of the definition.
So what exactly is success?
1. Success is Creating the Life You Want to Live
"Life is not about finding yourself. Life is about creating yourself." – Lolly Daskal
No one's life is predetermined, nor is their ability to succeed. You forge the pathway to your own success. We habitually make the mistake of identifying ourselves according to our given circumstances, making the assumption that these circumstances will determine where we end up in life. They do not. They merely determine where we start. While some may appear to have an easier run than others, we are all fundamentally the creators of our own destiny. Thus, that for which we are prepared to settle as opposed to that which we are willing to cultivate, will dictate who we are and what we are capable of achieving. The choice is yours.
2. Success is Getting Stuff Done
"Happiness lies in the joy of achievement." – Franklin D. Roosevelt
Roosevelt summed it up in a nutshell. If your not kicking goals on a regular basis, then you're not on the road to success. You're just standing on the side of the road, hitchhiking. Bad news: you have to walk. There is nothing more gratifying than the sense of accomplishment that comes from being at the peak of one's professional existence, for that is true satisfaction. So make it happen.
3. Success is Dedication to One's Work
"Success is the result of perfection, hard work, learning from failure, loyalty, and persistence." – Collin Powell.
"Success" as you know it, will not come without your adamant and uncompromising persistence. It is the product of many sleepless nights and the consequential outcome of the hours in which we push ourselves to the edge of intellectual fatigue, sometimes with the assistance of coffee, but always with the power of an unbreakable will.
4. Success Is Doing What You Love And Being Your Own Person
"All our dreams can come true, if we have the courage to pursue them." – Walt Disney
Everyone has a passion…don't be afraid to fight for it. Find out what it is you love. Discover your instinctual expertise and understand your natural strengths and inclinations. Learn what you have that makes you unique, and then it's just a matter of packaging and communicating that uniqueness to the unsuspecting world. Start where you are. Use what you have. Do what you love.
5. Success is Publicity
"All publicity is good, except an obituary notice." – Brendan Behan
There is a saying: "no publicity is bad publicity." In my books that saying reads true
Freight Forwarder
. When you invest in publicity, you invest in the opportunity to share your personal expertise with the world around you and effectively open up the lines of communication. If you can bring your own unique potential to the forefront of your life, then public recognition will only do you good.
6. Success is Action
"Only put off until tomorrow what you are willing to die having left undone." – Pablo Picasso
If you spend too much time thinking about something, you will never get it done. The power of imaginative speculation and desire is a great starting point, but only action will allow you to fulfill your idealized potential. Don't wait for things to happen. If good things come to those who wait, then better things come to those who take the initiative and go out and make it happen.
7. Success is Financial Freedom
"When I was young I thought that money was the most important thing in life; now that I am old I know that it is." – Oscar Wilde
Happiness can't be purchased … but a comfortable lifestyle can, and that's pretty close. No one likes being a slave to debt and financial obligation, yet many find that to be case. In the words of Kim Garst: "Stop giving away your time and talents. Value what you know, and start charging for it." The moment you start making a profit doing what you love, is the moment you know you have achieved success.
8. Success is Reaching the Highest Step
"The ladder of success is best climbed by stepping on the rungs of opportunity." – Ayn Rand
Life is a staircase. You have to move from one tedious step to the next, over and over again, in order to eventually reach to the top. You'll encounter a few stumbles along the way. You'll also find that the steps at the bottom are very steep and difficult to climb, but as you near the top, they become smaller and closer together. As you're climbing, it's important to remember that each new step will take you closer to the point of self actualization, so don't give up.
9. Success is Looking Beyond Failure
"Success consists of going from failure to failure without loss of enthusiasm." – Winston Churchill
Don't give up. It's an epic cliche, but perhaps one that resonates with the most importance. If your willing to pursue your passions then sometimes you have to be prepared to take criticism with a smile on your face. You must be ready to accept the fact that not everything you do will result in triumph, and not everything you contribute will necessarily be valued by others. People will tell you to stop, and others will simply laugh.
Redirect the negative energy of your frustration and turn it into a positive, effective and unstoppable determination and then see who's laughing in a few years time.
10. Success is Living In The Now
"The future is created by what you do today, not tomorrow."
As you read these words, someone half your age with twice your energy and determination is working their backside off, so that they can live the life you dream of. So stop dreaming and start living. Turn your dreams into a tangible reality by taking action. We are all creatures of habit
best university
, and procrastination is by far the hardest habit to break.
So get up off your butt, right now, and do some work.
Posted by: lisaere at 02:53 AM | No Comments | Add Comment
Post contains 1140 words, total size 7 kb.
December 28, 2015
dangers of hereditary autocracy
These stories all come - like the South Korean reports - from hostile sources.
Modern historians are sceptical about many of them, and in some ways they show how some Romans felt about the potential dangers of hereditary autocracy rather than reliably retelling the details of history.
Just like North Korea, Rome could be presented by interested parties as presided over by a youthful ruler who had been brought up without normal moral boundaries, who felt acute suspicions of those close to him, and who could exercise absolute power of life and death, backed by the might of a highly militarised state
reenex
.
In both cases, there are clear motivations for bias: Suetonius and Tacitus were in some ways in conflict with the imperial system, just as South Korea and North Korea are still in some sense at war with each other.
In such an environment, traditional stereotypes about tyrannical rule are likely to emerge, especially where one side maintains rigorous restrictions on information, creating a vacuum which the other is keen to fill for the benefit of a more "liberal" global audience
reenex
.
As with ancient Rome, we need to be aware of the potential unreliability of biased reporting, and the natural tendency to demonise political opponents
reenex
.
Melodramatic colouring of events is just as manipulative as controlling and limiting what is disseminated to the world.
Posted by: lisaere at 07:31 AM | No Comments | Add Comment
Post contains 231 words, total size 2 kb.
their views of emperors in general.
In particular, both had lived through and endured the reign of the Emperor Domitian, whose erratic and tyrannical behaviour plainly coloured their views of emperors in general.
For Suetonius, this comes out in his Lives of the Caesars, gossipy and occasionally muck-making biographies that show the emperors as weak human beings.
For Tacitus, his Annals and Histories show how the imperial system put too much power into the hands of one individual or dynasty, with catastrophic effects on the state such as familial infighting, civil war and unsuitable leaders.
The reported fates of the North Korean ministers evoke these pessimistic and sometimes melodramatic accounts of some of the more colourful emperors.
'Trusted' advisers
One of the key issues for Roman emperors was their tendency to be dependent on particular individuals as advisers.
As with similar modern autocrats, one problem for the suspicious and capricious supreme rulers of Rome was how long such advisers could be trusted, and how to get rid of them once the emperor's trust was lost, or once he became tired of them.
A spectacular public end made it clear who was really in charge, and encouraged obedience and servility through vivid intimidation (it could be the spectator next).
Image copyright Hulton Archive
Image caption Tiberius turned against his trusted ally Sejanus
One example is the Emperor Tiberius, successor of Augustus and the emperor under whom Jesus was executed, who for some years depended on the services of his commander of the guard, Sejanus.
Sejanus was so trusted by Tiberius that the ageing emperor felt able to retire to a life of pleasure on the Italian island of Capri, leaving Sejanus to run things for him in Rome.
But eventually (we are told) the emperor's suspicions won out, and Sejanus was cunningly brought down by being lured to the Roman Senate to hear a letter from Tiberius read aloud before the assembly.
The letter was supposed to bring him promotion and marriage into the imperial family, but in fact contained a complete denunciation and a death sentence.
He was taken to prison, strangled and his body hacked to pieces in the streets by the Roman mob.
Posted by: lisaere at 07:29 AM | No Comments | Add Comment
Post contains 365 words, total size 2 kb.
30kb generated in CPU 0.03, elapsed 0.1063 seconds.
30 queries taking 0.0882 seconds, 55 records returned.
Powered by Minx 1.1.6c-pink.